EVENTS
Water is worth more than Lithium
When: Thursday December 17th, 12noon
This roundtable seeks to amplify local voices and situate them within global demands for climate justice, in open critique of growth and green extractivist narratives – dominant paradigms of the corporate-led energy transition. This webinar will contribute to the construction of deep alternatives, from the grassroots and from the Global South.
How to speak to the TTC Board
When: Thursday December 17th, 6pm
Prepare to speak to Toronto City Councillors about TTC service levels and the cost of fares.
Why is my bus overcrowded during a pandemic? Why are TTC fares so expensive? Register for this online training to:
– Learn how the TTC and City Budgets affects bus service and fares
– Find out how TTC decisions are made
– Prepare to speak to City Councillors on the TTC Board
TTCriders is a membership organization of transit riders. When we know how transit decisions are made, we can better organize campaigns for the transit improvements we need.
No Federal Funds for Union Busters
When: Saturday December 19th, 12pm
Where: 48 Rosemount Avenue Unit B
The workers will be rallying in front of Minister Hussen's office to demand that the Federal government reallocate the Supporting Black Canadian Communities Initiative fund to another leading Black organization in Toronto. Workers find it unacceptable that funds destined towards vulnerable communities should be stewarded by a board that wastes public dollars on strike-breakers, security guards, and anti-union consultants.
ARTICLES
Leo Panitch's Many Lessons on Living Under American Empire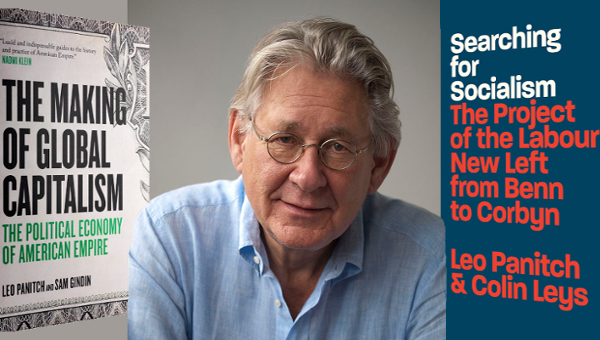 By Alex Colás
Leo Panitch's untimely death last weekend is a tragic loss for the international left. His intellectual and political contributions toward rebuilding working class movements in such diverse settings as North America, the UK and Greece were consistently lucid, incisive and trenchant – that is, indispensable. They reflect an internationalist commitment to concrete struggles for democratic socialism from a strategic standpoint, always mindful of capital's pervasive power across the planet, particularly after the demise of the Soviet bloc.
Others will write about Leo's life-long involvement with the UK Labour Party, both as an active participant and academic observer of the Bennite left – not least in his latest book Searching for Socialism written with Colin Leys.
Source: The Bullet No. 2270

EMPLOYMENT
Mining Global Monitoring Group Coordinator
MiningWatch Canada is a founding member of the COVID-19/Mining Nexus Global Allies Monitoring Group. The group was formed in March 2020 in response to urgent situations emerging around the pandemic, in order to understand how the global mining industry and governments were using the pandemic to advance their interests, putting communities and mineworkers at grave risk, as well as undermining community efforts to protect themselves from environmental and human rights abuses of extractivism – and to build sustainable local economies. The group is also intended to provide a space for civil society organizations and local communities to build international support for urgent actions.
The successful candidate will be responsible for coordinating the central committee of the monitoring group, as well as directly coordinating with working regional subgroups from Africa, Asia-Pacific, and Latin America.
Submit applications by e-mail to: Kirsten Francescone, Latin America Program Coordinator, MiningWatch Canada, kirsten@miningwatch.ca
– Position: COVID-19/Mining Network Coordinator
– Term: Temporary (10 months) full-time contract, February 8 to December 8, 2021
– Organization: MiningWatch Canada (miningwatch.ca), on behalf of a network of allied international organizations.
– Location: Ottawa, Toronto, or Montreal area
– Application deadline: December 27, 2020 (Midnight EST)
– Starting date: February 8, 2021 at the latest
– Pay: $50,000
Share: