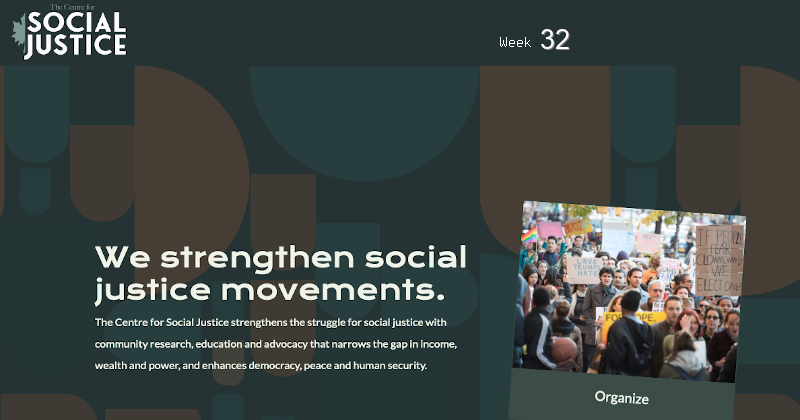 CALLS TO ACTION
Save the London-to-Toronto GO Train
The London-to-Toronto GO Train service was established as a two-year pilot project to provide an alternative transportation option for Londoners commuting to downtown Toronto. Despite the longer travel time compared to driving, the route served as a lifeline for many individuals who preferred the convenience, comfort, and environmental benefits of rail travel. Additionally, it allowed residents of smaller communities like St. Marys, Stratford, Kitchener, and Guelph to access the economic opportunities and resources available in both London and Toronto.
The London-to-Toronto GO Train route is more than just a train service; it is an essential thread that weaves our communities together. Discontinuing this route would hinder economic growth, limit opportunities, and undermine the goal of sustainable transportation. We call upon all residents, stakeholders, and decision-makers to join us in this petition and advocate for the preservation and enhancement of the London-to-Toronto GO Train route. Together, we can ensure a brighter future for our region and its residents.
change.org
EVENTS
Free Outdoor Screening
When: August 11th, 5:30pm
Where: Christie Pits Park
TPFF welcomes you to a day full of music, food and local artisans followed by a Palestinian film screening at Christie Pits Park under the stars. The event is free to the public.
Facebook event
Cones Not Drones
When: August 12th, 10am-1pm
Where: Withrow Park
We're giving away ice cream cones – and opposing Canada's plans to buy its first armed drones – from coast to coast all summer!
noarmeddrones.ca
Run for Palestine
When: August 13th
Where: Budapest Park, 1575 Lake Shore Boulevard W
Our goal is to raise money for (CRA-approved) charities operating in Palestine and Palestinian refugee camps in the Middle East. Finally, we hope to promote an active and healthy lifestyle. Run for Palestine has raised over $500,000 for various projects in the West Bank, Gaza, and the camps in Beirut, Lebanon.
runforpalestine.com
|
Facebook event
|
eventbrite.ca
Canadian Foreign Policy Hour with Yves Engler
When: Mondays at 6pm
Join author Yves Engler on Mondays for a weekly news roundup and interactive discussion about Canada's role abroad. This weekly session will delve into the latest developments on subjects ranging from military affairs and Canada's role in Ukraine to its contribution to Palestinian dispossession, and the exploitation of African resources. Join Yves for a critical take on Canada's foreign policy. Questions, comments, and criticisms are all welcome.
zoom.us
Action Against Poverty at Corner Commons
When; Every Tuesday, 5pm – 7pm
Where: Corner Commons (northwest corner of the Jane Finch Mall parking lot)

JFAAP is continuing to hold space for the Jane Finch community to support residents, expand their network, collectively respond to issues, and build on their campaign efforts. They're excited to build community with returning and new faces this season!

If you have any questions, comments, or would like to reach out about joining, you can contact them at – info@jfaap.com, or (416) 663-2733 ext. 307.
System Change: An Ecosocialist Discussion on Environmental Crisis
When: Tuesday, August 15th, 7pm
Where: WAC 720 Spadina Ave, 2nd floor (suite 202)
The worst wildfire season in Canadian history, worsening environmental degradation, and the hottest week ever recorded. Amid the consequences of human impact on our planet becoming increasingly dire, large corporations – including the fossil fuel industry – continue to hold enormous sway over environmental policy and enjoy record levels of profit. Despite numerous international climate agreements and corporate pledges, market-based solutions have failed at every stage to offer a credible way out of our current crisis.
eventbrite.com
Canada in the World /w Tyler Shipley
When: Every Wednesday, June 28 to August 30
Tyler Shipley will be offering a free, online course from June 28-August 30 (nine weeks) on Canada's colonial history and present, both at home and abroad, following the structure of his book
Canada in the World
.
All are welcome. Please message him (tyshipley@gmail.com) if you'd like to be added to the email list!
twitter.com
ARTICLES
They Did it Anyway: The US, the Atomic Bomb and Hiroshima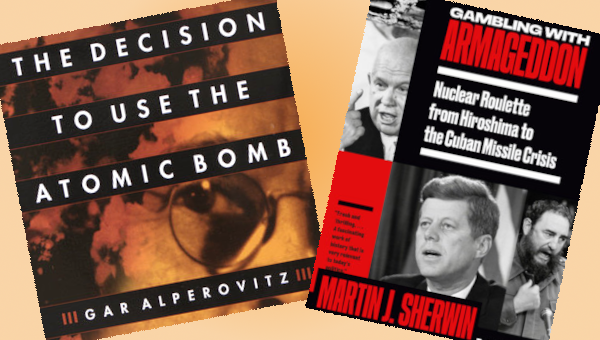 By Gar Alperovitz and Martin J. Sherwin
At a time when Americans are reassessing so many painful aspects of our country's past, it is an opportune moment to have an honest conversation about our use of nuclear weapons on Japanese cities in August 1945. The fateful decision to inaugurate the nuclear age fundamentally changed the course of modern history, and it continues to threaten our survival. As the Bulletin of the Atomic Scientists' Doomsday Clock warns us, the world is now closer to nuclear annihilation than at any time since 1947.
Source:
The Bullet No. 2855
The Landlords' Anti-Rent-Control Argument Is Pure BS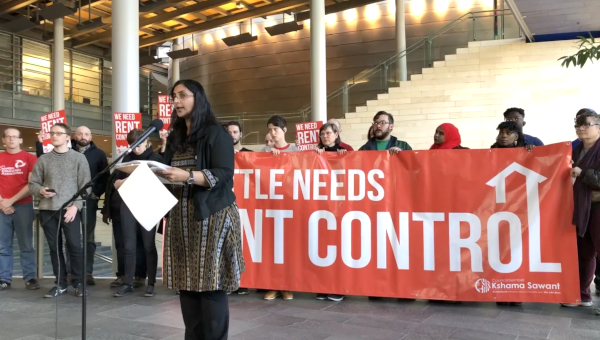 By Jonathan Rosenblum
A cynic once said, "if you can't win an argument, then change the subject." The big landlords and their defenders in the Democratic political establishment can't defend the indefensible: Rents soaring nearly 92 percent in the last decade, squeezing working class tenants while corporate landlords like Essex ($408-million in 2022 profits), Equity ($807-million in profits) and Avalon Bay ($1.1-billion in profits) enrich the billionaire class.
Source:
The Bullet No. 2856
Economic Recovery Fund as Cover for Neoliberal Reforms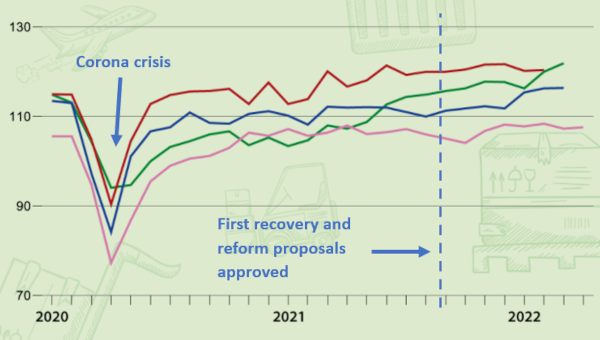 By Herman Michiel
One usually has the impression that European mills grind slowly, but this is not always the case. For instance, the Commission's proposal to subsidise Europe's munitions industry with European money could be approved in a matter of weeks. Very different is the case with the European Recovery Fund. In May 2020, the European Commission launched the proposal for a major recovery plan for the European economy, ravaged by the corona crisis. The recovery plan ("Recovery and Resilience Facility") was embedded in an even more ambitious set of modernisations and digitalisations of the economy, called Next Generation EU.
Source:
The Bullet No. 2857
EMPLOYMENT
BTL is hiring
Between the Lines books is seeking a politically minded publishing intern to assist staff in each department at our nonfiction press, including: sales, distribution, and marketing; editorial, rights, and permissions; publicity and promotions; and production and design.
The position is 24 hours per week for 12 weeks, at $560/week ($6,720 total).
Please send a cover letter and resume as a single PDF to info@btlbooks.com by 5pm on Friday, August 15.
btlbooks.com
Executive Director
Rabble is seeking an Executive Director who is excited to support rabble.ca in meeting our vision through leading the financial, human resources, and operations objectives, while ensuring that the organization stays true to its technical and editorial culture. This includes working closely with our Editorial team and Operations Coordinator.
Hours of work: Minimum 24 hours a week with the possibility of 37.5 hours (negotiable based on experience)
Hourly rate: $31 – $35 / hour (based on experience)
Please send cover letter and resume to jobs@rabble.ca by August 15, 2023, noting "Executive Director" in the subject line.
rabble.ca
Share: