CALLS TO ACTION
#FundTVOLikeItMatters
CMG members at TVO are asking their employer and the government for fair wages, and are saying "NO" to normalizing precarious work at your provincial public broadcaster.
We believe TVO is under threat due to a lack of funding and the gig-ification of the workforce.
To provide Ontarians with fair, factual and high-quality journalism and education, we need the province to fund TVO like it matters. Because it does! Please write to your MPP and tell them you believe the same.
actionnetwork.org
EVENTS
An Evening with Tamara Walker
When: August 25th, 4pm
Where: A Different Booklist, 779 Bathurst St
Everyone is welcome to hear Professor Tamara Walker, in conversation with Dr. Funké Aladejebi, to discuss her new book
Beyond the Shores: A History of African Americans Abroad.
In this work, part travel memoir, part historical account, Prof. Walker explores the travels of African Americans, such as Richard Wright, Florence Mills, and some of her family, who throughout history, sought to forge better lives away from the racism of America.
"
Beyond the Shores
is not just about where African Americans stayed or where they ate when they traveled but also about why they left in the first place and how they were treated once they reached their destinations. Drawing on years of research, Dr. Tamara J. Walker chronicles their experiences in atmospheric detail, taking readers from well-known capital cities to more unusual destinations like Yangiyul, Uzbekistan, and Kabondo, Kenya."
adifferentbooklist.com
Manufacturing Consent for War
When: August 26th, 1pm
Wars rarely begin on the battlefield. Long before the first shots are fired, governments prepare their citizens to accept the death and destruction that would otherwise be unacceptable. In this webinar, two extremely knowledgeable researchers, Yves Engler and Colleen Bell, will help us understand how public opinion is molded and manipulated in Canada and in the United States.
Moderated by Radhika Desai, organized by Peace Alliance Winnipeg.
eventbrite.ca
EP release party: Mandatory Overtime
When: August 26th, 7:30pm
Where: Lee's Palace, 529 Bloor St W.
Tickets: $10 – Includes admission to Dance Cave afterparty
In their new EP, Toronto Pop-Punk band Mandatory Overtime, comes to terms with the crippling anxiety of being in their 20s, late-stage capitalism and death. Come celebrate their new release alongside friends of the band: Jairo (acoustic set), Short Trip (first show!) and Untimely Dosage (previously The Lamaas) at The Dance Cave!
leespalace.com
Metro Workers Picket Line Visit
When: Sunday, August 27th, 10m
Where: Willowdale Metro, 20 Church Ave
Join us on Sunday, August 27 as we stand in solidarity with Metro workers who are fighting for better wages, adequate hours, and job security.
Metro frontline workers have been the backbone of our communities, ensuring we have access to essentials even during the toughest times. Now, it's our turn to show them that they are not alone in their fight.
justice4workers.org
Canadian Foreign Policy Hour with Yves Engler
When: Mondays at 6pm
Join author Yves Engler on Mondays for a weekly news roundup and interactive discussion about Canada's role abroad. This weekly session will delve into the latest developments on subjects ranging from military affairs and Canada's role in Ukraine to its contribution to Palestinian dispossession, and the exploitation of African resources. Join Yves for a critical take on Canada's foreign policy. Questions, comments, and criticisms are all welcome.
zoom.us
Action Against Poverty at Corner Commons
When: Every Tuesday, 5pm – 7pm
Where: Corner Commons (northwest corner of the Jane Finch Mall parking lot)

JFAAP is continuing to hold space for the Jane Finch community to support residents, expand their network, collectively respond to issues, and build on their campaign efforts. They're excited to build community with returning and new faces this season!

If you have any questions, comments, or would like to reach out about joining, you can contact them at – info@jfaap.com, or (416) 663-2733 ext. 307.
Decent Work Organizing Meeting
When: August 29th, 7pm
There is growing momentum for a $20 minimum wage; 10 paid sick days plus an additional 2 weeks during pandemics; the reinstatement of the Canada Emergency Response Benefit; equal pay; and real protections for frontline workers, including gig workers, temp agency workers, part-time workers and casual workers.
None of this would be possible without the continued and inspired organizing by people like you across Ontario. Let's keep up the fight! Don't miss this decent work organizing meeting. Your participation is crucial to improving working conditions in Ontario.
justice4workers.org
Canada in the World /w Tyler Shipley
When: Every Wednesday, June 28 to August 30
Tyler Shipley will be offering a free, online course from June 28-August 30 (nine weeks) on Canada's colonial history and present, both at home and abroad, following the structure of his book
Canada in the World
.
All are welcome. Please message him (tyshipley@gmail.com) if you'd like to be added to the email list!
twitter.com
Health worker outreach
When: Wednesday, August 30th, 6:30pm
Where: Queens Park subway station, south east corner of University Ave. and College St.
Join us on August 30th for Status For All campaign outreach along Hospital Row in downtown Toronto. In addition to promoting the September 17th Status for All day of action, we will be engaging health workers in conversation about what's important to them. This is crucial for developing effective strategies and bringing more people into the movement for decent work, health care, and status for all.
decentworkandhealth.org
Toxic Toronto
When: August 31st, 6pm meal, depart 6:30
Where: The Pasture, Wellington and York
Come celebrate the launch of MISN's walking tour app—a Toxic Tour of the City of Toronto's financial district! In celebration of our launch, we invite you to gather for free food and guided tours. Join us for a shared meal at 6:00pm, after which we will have several groups leaving between 6:30-7:30 to take everyone around on the tour length of their choice and provide a chance to be one of the first to try out our new app. Bring your headphones!
mininginjustice.org
ACORN's City Wide Forum
When: August 31st, 6:30pm
Where: 519 Church St
Join ACORN members across Toronto to fight for landlord licensing and air conditioning justice! Allies, city councillors, and 100+ community members will be attending.
We're fighting for stronger regulation of landlords through landlord licensing, and maximum heat bylaws for our beat the heat campaign. Join us, learn more, and fight back!
Call 416 461 9233 or email tofield1@acorncanada.org to RSVP.
acorncanada.org
|
Facebook event
ARTICLES
Climate Change, Record Temperatures, and Human Fatalities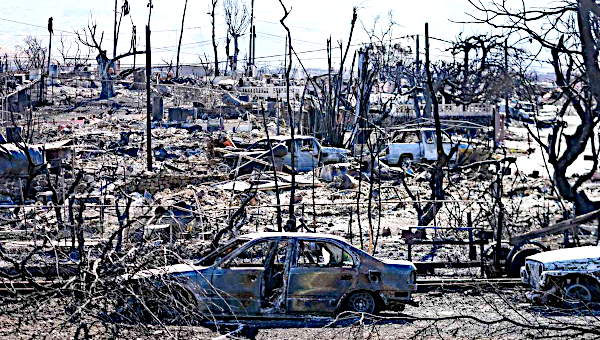 By Judith Deutsch
How many people are dying due to climate change? How does climate change cause death, and what are some of the omissions, deceptions, and confusions about fossil fuels, climate change, and mortality? In the US, climate-related deaths are narrowly classified as heat-related, so simple google searches to this question come up with 106 deaths for 2022. However, vector-borne diseases that proliferate due to heat, like malaria, dengue, zika, also account for 700,000 deaths/year. George Monbiot wrote that the burning of Indonesia's tropical forests for biofuels (as an alternative to coal) from sugar cane/palm oil plantations, caused air pollution possibly leading to 15,000 infant deaths.
Source:
The Bullet No. 2860
The Hard Right Captivates the Argentine Electorate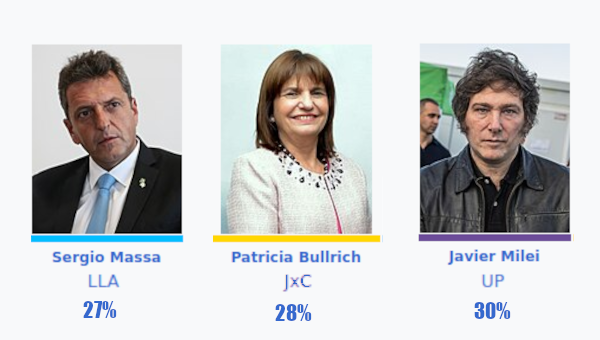 By Mariano Schuster and Pablo Stefanoni
The Argentine election brought a seismic shift on Sunday, August 13. The extreme right-wing libertarian candidate – and outsider of traditional politics – Javier Milei won first place, with 30 percent of the votes. The liberal-conservative opposition came second, with fewer votes than expected at 28 percent, and Peronism, for the first time in history, came in third, with 27 percent.
Source:
The Bullet No. 2861
The Food System and the Challenge of Climate Change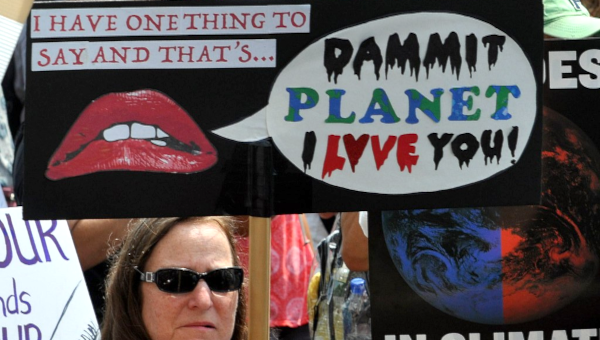 By Reynard Loki
The impact of agriculture on climate change is significant. According to the US Environmental Protection Agency (EPA), the agriculture sector is responsible for 10 percent of the total greenhouse gas emissions in the US, after transportation (29 percent), electricity production (25 percent), industry (23 percent), and commercial and residential usage (13 percent). However, according to Peter Lehner, managing attorney for EarthJustice, a nonprofit environmental law firm, the EPA estimate is "almost certainly significantly quite low."
Source:
The Bullet No. 2862
Share: