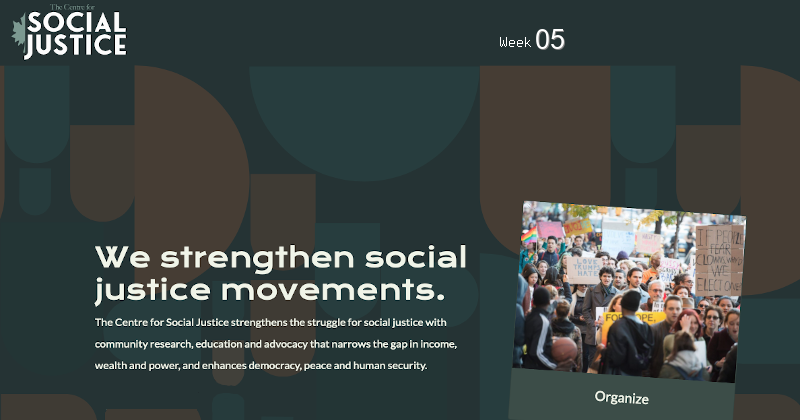 CALLS TO ACTION
Kill The Deal Canada
In March 2021, Rogers and Shaw announced that they reached an agreement for Rogers to acquire Shaw in a merger valued at approximately $26.2-billion.
This is bad for Canada and bad for consumers.
change.org
EVENTS
Stop the Cuts at TTC
When: February 2nd – pick your time and location
Join a team of TTCriders volunteers to hand out flyers at a TTC stop to help transit users to take action. We will bring the flyers, you just need to show up!
docs.google.com
Mike Davis: Memories, Lessons, Struggle
When: February 2nd, 5:30pm
Where: York University, HNES 140
Moderated and introductions by Anna Zalik and Stefan Kipfer.
Facebook poster
Fearing the Immigrant
When: February 3rd, 1pm
Where: York Univ., Room 626, Kaneff Tower
Book launch and panel discussion on Dr. Parastou Saberi's new book
Fearing the Immigrant: Racialization and Urban Policy in Toronto
.
yorku.ca
Climate Justice Toronto Orientation
When: Saturday, February 4th, 12:30pm
Join Climate Justice Toronto in person for their next orientation. Come hang out with other comrades and learn about CJTO, our history, and our current campaigns.
actionnetwork.org
Imagining A World Without Police
When: February 4th, 2pm
Toronto Police Service gets to spend more than a billion dollars each year! And Mayor John Tory wants to give them $50-million more! Community organizations across Toronto have put out a call to have half of that money be spent on things to help keep people safe and healthy.
SURJ-Toronto invites kids and youth in Grade 4 and up to be part of a facilitated arts workshop where we can imagine another world together! Kids will get creative and make art that reflects how they would spend Toronto's budget.
zoom.us
Divest From Policing, Invest in People
When: Monday, February 6th, 11:30 am
Where: Nathan Phillips Square (in front of City Hall)

Fight For A Budget That Supports People, Not Policing!

Mayor John Tory plans to invest more money in policing the homeless by increasing the budget for transit and park enforcement and investing over $50million additional dollars in the Toronto Police while he plans to close shelter hotels despite already full shelters, and inadequate warming centres.

Tory's intention for the 2023 budget is to hire an additional 200 police. Police don't keep us safe. Police don't build social housing; they harass, beat up and criminalize poor people, Black, Indigenous and racialized communities, and violently evict and displace people from their connections and supports. Police don't ensure people have a safe, warm place to go. They destroy people's survival gear, sleeping bags, tents and other vital belongings. As a result, more and more people suffer from hypothermia and frostbite and are forced to crowd into hospital emergency departments and transit stations.
Canadian Foreign Policy Hour with Yves Engler
When: Mondays at 6pm
Join author Yves Engler on Mondays for a weekly news roundup and interactive discussion about Canada's role abroad. This weekly session will delve into the latest developments on subjects ranging from military affairs and Canada's role in Ukraine to its contribution to Palestinian dispossession and exploitation of African resources. Join Yves for a critical take on Canada's foreign policy. Questions, comments and criticisms are all welcome.
zoom.us
Health Students for Labour Rights
When: February 8th, 6pm
Join us to learn why decent working conditions are critical social determinants of health. As future health workers, students play an important role in advancing policies that close gaps in health equity.
Learn how to organize on campus and in your community to advocate for patients' health. This workshop will share health justice advocacy tools and strategize next steps in the campaign for paid sick days.
decentworkandhealth.org
ARTICLES
Deflation Interrupted?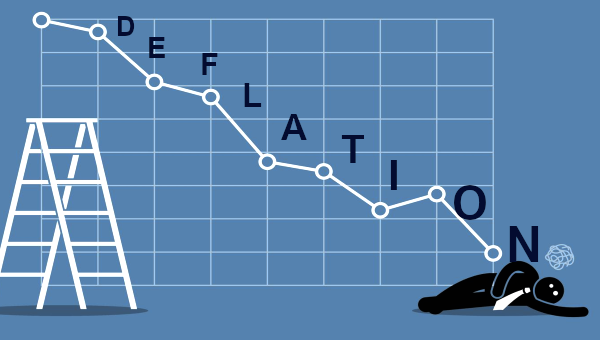 By Richard Westra
To fully grasp the import and potential staying power of the sudden, dramatic spike in consumer price inflation requires that we briefly step back in time to look at the constituents of the neoliberal world that took shape from the 1980s. Paradoxically, as will be shown, these came together to crystallize the opposite trend. Decades of relatively crisis-free post-war 'golden age' accumulation came to a close, first in the United States (US) in the late 1960s, then across other major advanced economies by the early 1970s (excluding Japan), and rates of profit in production-centered businesses began to fall.
Source:
The Bullet No. 2772
The US Blockade of Cuba Hurts Medical Patients in Both Countries
By Natalia Marques
Scientists in Cuba believe that the breakthroughs they have made in the health care and technology sectors should be used to save and improve lives beyond the country's borders. This is why the island nation has developed important scientific and medical partnerships with organizations and governments across the globe, including with those in Mexico, Palestine, Angola, Colombia, Iran, and Brazil.
Source:
The Bullet No. 2773
Capitalism and Community: The Tragedy of Atomism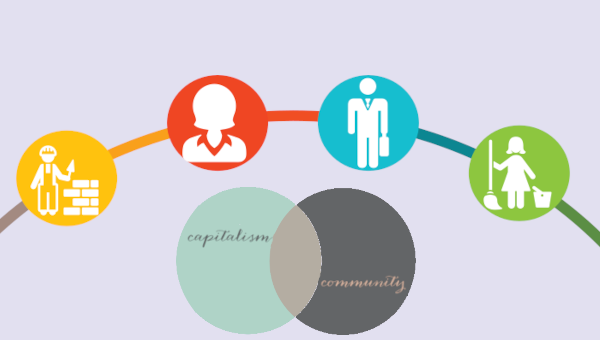 By Michael A. Lebowitz
Given that the immanent drive and constant tendency of capital is to atomize the working class, what are the effects of this tendency? For the atomized worker, all other workers are competitors; all other workers are enemies in so far as they are competing for the same jobs. All other workers potentially stand between them and the satisfaction of their needs. Atomized workers may see a logic in joining together with others in the same situation against a "greater enemy," perhaps against workers of other races and ethnicities.
Source:
The Bullet No. 2774
People Want Publicly Run Healthcare
By Sonali Kolhatkar
Here's one of many indicators about how broken the United States healthcare system is: Guns seem to be easier and cheaper to access than treatment for the wounds they cause. A survivor of the recent mass shooting in Half Moon Bay, California, reportedly said to Gov. Gavin Newsom that he needed to keep his hospital stay as short as possible in order to avoid a massive medical bill. Meanwhile, the suspected perpetrator seemed to have had few obstacles in his quest to legally obtain a semi-automatic weapon to commit deadly violence.
Source:
The Bullet No. 2775
Share: