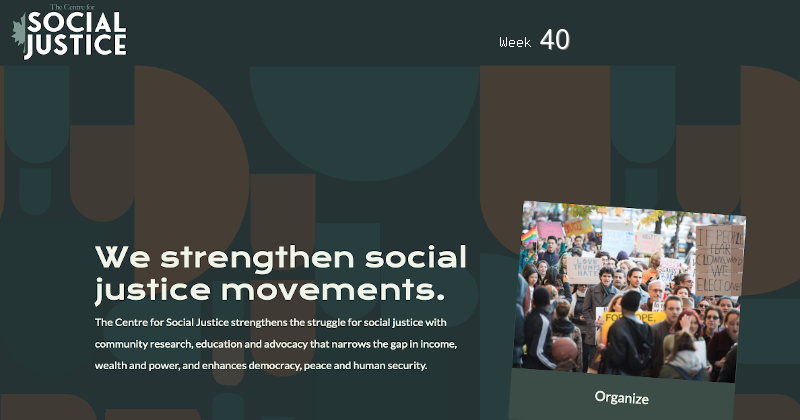 CALLS TO ACTION
Stop Hwy 413
Highway 413 is driven by the same destructive planning approach as the Greenbelt removals, and the provincial government should cancel it immediately. When the previous government studied this highway, they cancelled it because it was found to be expensive and unlikely to substantially reduce congestion. Many people suspect the Premier revived this project because property owned by key PC donors will grow in value.
The government refuses to say how much Highway 413 will cost — but independent estimates are as high as $10-billion and growing. Highway 413 will benefit well-connected sprawl developers at the expense of taxpayers and the environment!
Tell your MPP and the Minister of Transportation that Highway 413 should be cancelled!
environmentaldefence.ca
EVENTS
Peace Now! Stop the War!
When: October 1st to 8th
The Canada Wide Peace and Justice Network, which is comprised of approximately 50 peace groups, is planning cross-Canada actions "Peace Now! Stop the War! Stop NATO!" from October 1-8 in solidarity with the Global Mobilization to Stop the War in Ukraine called by the International Peace Bureau.
You can find our placeholder at
peaceandjusticenetwork.ca
|
International events
Fueling Extractive Populism in Canada
When: October 5th, 6:30pm
Join this CHBE Webinar with Shane Gunster, Robert Neubauer and Darren Fleet on extractive populism, petro-nationalism and social media in Canada. Over the past decade, the fossil fuel industry and its advocates have built robust social networks on platforms like Facebook that they have used to cultivate populist visions of extractivism as essential to the well-being of Canadians, under attack by progressive elites and imperative to defend through political mobilization.
More recently, such appeals have also come to anchor far-right conspiracy narratives that stoke fear and anger about the prospect of a just transition. In this webinar, we will explore the core features of extractive populism, the use of platforms to build self-contained far-right media ecologies that can propagate industry narratives and mobilize supporters, the intersection between religion and petro-nationalism, and thoughts about developing different narratives about the country's future.
eventbrite.co.uk
From Consent to Coercion: The Continuing Assault on Labour
When: October 6th, 1pm
Where: 1524 Dunton Tower, Ottawa (and online)
Featured speakers:
– Carlo Fanelli – co-author of
Consent to Coercion
, York University
– Laura Walton – president, Ontario School Board Council of Unions (OSBCU)
– Rosemary Warskett – Department of Law, Carleton University
How has the labour movement responded to permanent austerity and authoritarianism? The shift from consent toward coercion in securing the subordination of labour became part of the broader turn to neoliberal globalization through the 1990s and into the 2000s. The new 4th edition of the classic
Consent to Coercion
updates the situation from its previous edition in light of recent tensions and turns across the country.
Please note, this is a hybrid event. If you will be attending virtually, a link to Zoom will be sent to you once you register. |
carleton.ca
End the War in Ukraine!
When: Saturday October 7th, 2pm
Where: Federal Building, Hamilton
Join the Hamilton rally – part of the Global and Canadian Mobilizations For Peace in Ukraine – on Saturday, October 7th, at 2 pm, 55 Bay Street North. Help us send a message to Trudeau to seek a negotiated end to NATO's proxy war against Russia in Ukraine.
Peace Now! Stop The War! Stop NATO! Fund Peace Not War! Canada Out Of NATO!
Facebook event
Day of the Heroic Guerrilla – Ernesto Che Guevara
When: Sunday October 8th, 1pm
Where: A Different Booklist, 779 Bathurst St.

Ernesto Che Guevara is known for a life dedicated to just causes, internationalism, anti-imperialism and socialism. Che wrote brilliantly and scientifically about the economic issues facing a revolutionary government during a socialist transition in Cuba and the world. Knowing and learning of his revolutionary ideas matter today while humanity is living in a decaying capitalist system that generates wars/occupations/hunger/disease/climate calamity and cultural bankruptcy.

Ukraine between war and peace
When: October 8th, 4pm
Join us for a discussion featuring Colonel Jacques Baud, Senior Swiss Military Intelligence Officer, former NATO worker in Ukraine and award-winning author of
Ukraine Between War and Peace
,
Putin: Master of the Game?
and
Governing by Fake News
among others.
Moderated by Tamara Lorincz, Member of the Canadian Voice of Women for Peace and WILPF Canada.
Organized by the Canadian Foreign Policy Institute and the Canada Wide Peace & Justice Network |
zoom.us
Canadian Foreign Policy Hour with Yves Engler
When: Mondays at 6pm
Join author Yves Engler on Mondays for a weekly news roundup and interactive discussion about Canada's role abroad. This weekly session will delve into the latest developments on subjects ranging from military affairs and Canada's role in Ukraine to its contribution to Palestinian dispossession, and the exploitation of African resources. Join Yves for a critical take on Canada's foreign policy. Questions, comments, and criticisms are all welcome.
zoom.us
Toronto Women's Bookstore 50th Anniversary
When: October 10th, doors: 5:30pm; Show 6:30pm
Where: Lula Lounge, 1585 Dundas St W
Join us for a 50th Anniversary Celebration of the Toronto Women's Bookstore! Featuring speakers, performances, memorabilia, and more!
Hosted by Huda Hassan.
Featuring: Carolyn Egan, Lillian Allen, Elizabeth Ruth, Souvankham Thammavongsa, eloise burke, LAL, Sharon Fernandez, Patti Kirk and Marie Prins, Ann Decter, Victoria Moreno, Angela Robertson, Beverly Bain, Dianah Smith, Nancy Cooper, Sheryl Nestel, Alissa Trotz and more!
eventbrite.ca
|
Facebook event
2023 Toronto Book Awards
When; October 10th, 7pm
Where: North York Central Library, Concourse, 5120 Yonge St.
The winner of the 2023 Toronto Book Awards will be announced at the annual event at the Toronto Public Library (North York Central Library, 5120 Yonge St.). Join The Social's Jessica Allen, Toronto Book Award finalists Sophie Jai, Wanda Nanibush, Georgiana Uhlyarik, and Sheila Murray, and other notable Torontonians to celebrate the City and its literary accomplishments.
The City of Toronto and Toronto Public Library have named the five 2023 Toronto Book Awards shortlisted titles. This year's shortlisted titles reflect the creativity and diversity of Toronto's literary community, and these stories that are inspired by the City will leave a lasting impact on readers.
eventbrite.ca
ARTICLES
AMLO's Neoliberalism in Mexico
By Carlos Tornel
Edwin F. Ackerman has written a review of Andres Manuel Lopez Obrador's (AMLO) presidency in the pages of New Left Review. Ackerman's take is a generous one. While he remains critical of some of Lopez Obrador's most indefensible positions (such as the increase in assassinations of journalists and land defenders, and his response to the feminist movement), he (deliberately or not) ignores some of the most problematic aspects of his administration such as his complete disregard for the climate crisis, the rampant increase and progressive militarization of almost all aspects of social life, and an incoherent energy 'security' policy relying on extracting already waning fossil fuel reserves and natural gas imports from the United States.
Source:
The Bullet No. 2880
Why Healthy Forests Mean Fewer Pandemics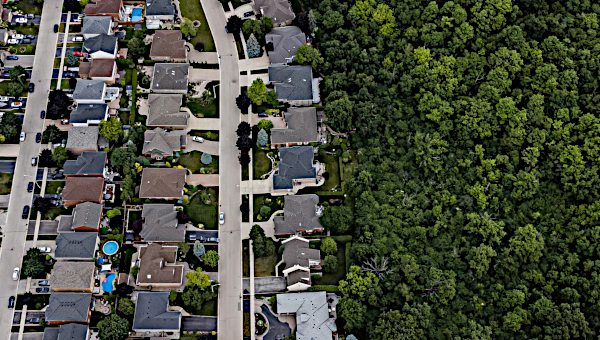 By Reynard Loki
As scientists continue to research the origin of the COVID-19 pandemic, one fact has become clear: Deforestation is linked to emerging diseases. When humans destroy forests to create land for human use, whether it's for farming, mining, logging, infrastructure development, or urban expansion, biodiversity is diminished. And as some species go extinct, the ones that remain and even flourish in degraded forest ecosystems – like bats, rats, and birds – are those that are more likely to be hosts for deadly viruses that can jump to humans.
Source:
The Bullet No. 2881
Trump and His Backers Spread Lies, Violence and Fascism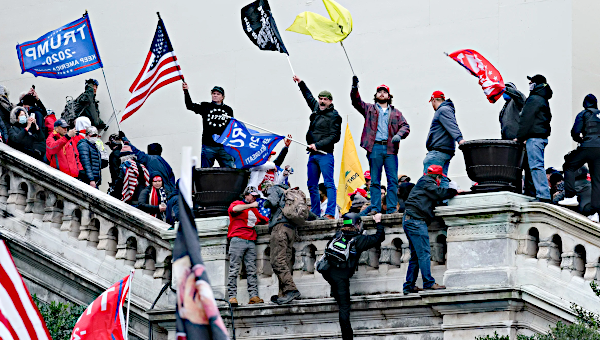 By Henry A. Giroux
Former US President Donald Trump has achieved a unique status in United States history. He is the first president to be indicted for conspiring to overturn a presidential election, defraud the US and obstruct official proceedings by attempting to subvert the peaceful transfer of power. It's now a matter of public record that Trump faces four indictments and 91 felony counts for his criminal behavior. As Alan Feuer and Maggie Haberman point out in The New York Times, the charges clearly depict how "Trump promoted false claims of fraud, sought to bend the Justice Department toward supporting those claims and oversaw a scheme to create false slates of electors pledged to him in states that were actually won by Joseph R. Biden Jr."
Source:
The Bullet No. 2882
EMPLOYMENT
Communications Officer
Principal Duties: Provides public relations and communications specialization for OPSEU/SEFPO and its membership. Acts as lead hand/mentor for campaigns officers and mobilizers.
Title: Communications Officer (42-03)
Location: Communications Unit, Political Action & Education Division, Head Office 100 Lesmill Road, Toronto, ON M3B 3P8
Reporting To: Supervisor, Communications Unit
Salary: $1,954 to $2,171.00 per week (Range 4 – PRO-TECH)
Working Conditions: As provided in the OPSSU/OPSEU/SEFPO Collective Agreement
Deadline: 4:00 pm (Eastern Time) on October 16, 2023.
opseu.org
Share: