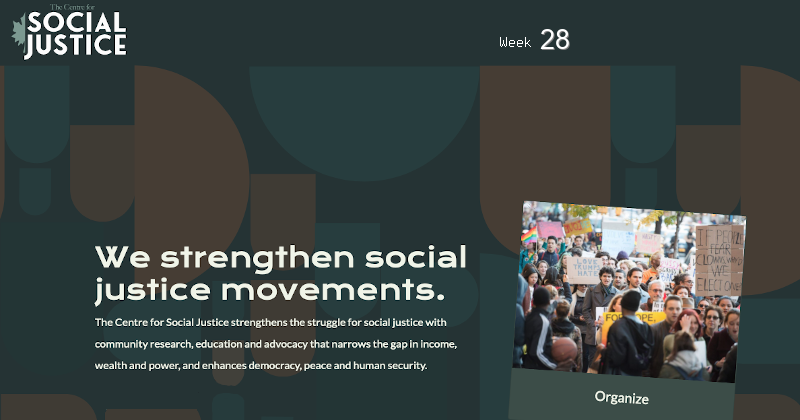 CALLS TO ACTION
Support nurses and health workers!
From hospitals to home care and from clinics to long-term care, nurses and health workers are standing up for:
– More staffing and better patient care;
– Decent working conditions and less burnout; and
– Publicly-funded and publicly-delivered health care for all.
We know that decent work and wages are the foundation of quality patient care in our public health care system. At the same time, COVID has shown us that safe and healthy workplaces for everyone – including at least 10 employer-paid sick days for all – are a matter of public health. When we all have safe and healthy work, there's less workplace contagion, fewer injuries, and more time to actually recover from illness. Decent work saves everyone money and takes pressure off our public health care system.
justice4workers.org
EVENTS
Growing Solidarity
June 14th: Organizing: What Is It? (in person)
June 21st: Making Online Organizing Work (online)
June 28th: Direct Action Gets the Goods (in person)
**Sessions are open to all CUPE 3903 members**
The sessions will be arranged around three themes: Organizing Tactics (June), Growing Solidarity (July), and Building Power (August). While the sessions are meant to build into each other, they are also self-contained.
All sessions are currently scheduled for 11am-2pm. All in-person sessions will take place in the First Student Centre room 325, on Keele Campus, York University.
3903.cupe.ca
31st Annual Global Network Meeting
When: July 15th, 9am
Latest developments on war via space.
Presentations by Bruce Gagnon, Tamara Lorincz, Ray McGovern, Juyeon Rhee, Lisa Savage, Christian Sorense.
eventbrite.co.uk
Rally for Fair Rent & Free BBQ
When: July 15th, 11:30am – 2:30pm
Where: 33 King St, York (Just north of Weston Rd. & Lawrence Ave. W.)
On Saturday, July 15, we are going to march down Weston Road to our MPPs and MPs offices, to demand that they enforce Fair Rents for all of us. We will follow the march with a free community bbq in support of the rent strikes.
tenantunion.ca
Disability Pride March
When: Saturday July 15th, 1pm
Where: Queen's Park
Toronto's 12th Annual Disability Pride March
The poster has an orange theme, with black text in the center on a light orange text box, and a black-and-white image of people marching in the background. At the bottom, there is the TDPM logo in the center, and TDPM is spelled out in ASL by four hands of diverse skin tones.
Facebook event
Canadian Foreign Policy Hour with Yves Engler
When: Mondays at 6pm
Join author Yves Engler on Mondays for a weekly news roundup and interactive discussion about Canada's role abroad. This weekly session will delve into the latest developments on subjects ranging from military affairs and Canada's role in Ukraine to its contribution to Palestinian dispossession, and the exploitation of African resources. Join Yves for a critical take on Canada's foreign policy. Questions, comments, and criticisms are all welcome.
zoom.us
Resumes for Success
When: July 18th, 10am
Join us on July 18 for a new online workshop to polish up your résumé and find your next job. During this course we'll cover:
– How to format your résumé
– Customize your personal résumé
– Dive into application tracking systems
This is a must-attend for anyone looking to find new employment this summer. To register, email asilva@laboureducation.org today, or call 416-537-6532 ext. 2205 for more info.
Facebook poster
No Condos at Dundas and Sherbourne
When: July 18th, 11am
Where: Toronto City Hall, Queen and Bay
230Fightback is challenging KingSett Capital and its plans to build a luxury tower at Dundas and Sherbourne. Social housing is desperately needed at that location, and we are demanding that it be built there.
230fightback.com
|
Twitter poster
Action Against Poverty at Corner Commons
When: Every Tuesday, 5pm – 7pm
Where: Corner Commons (northwest corner of the Jane Finch Mall parking lot)

JFAAP is continuing to hold space for the Jane Finch community to support residents, expand their network, collectively respond to issues, and build on their campaign efforts. They're excited to build community with returning and new faces this season!

If you have any questions, comments, or would like to reach out about joining, you can contact them at – info@jfaap.com, or (416) 663-2733 ext. 307.
Outreach at Dufferin Station
When: Tuesday July 18th, 6pm
Where: Dufferin and Bloor
Join Justice4Workers in talking to the community about Justice for Workers and decent work for all! We will be putting up posters, leafleting, and petitioning to get more workers involved in the fight for a $20 minimum wage, full immigration status for all, 10 permanent paid sick days, and more.
justice4workers.org
Land Alliance Rally
When: July 20th, 12pm
Where: Queen's Park Cres
Join the Land Alliance to show their strength, present their demands, and build public support for their struggle for control over their lives and their lands. We will rally to tell Ford to respect Indigenous rights and protect their sources of life on their Territories in the face of mining incursions.
freegrassy.net
Health Worker Organizing
When: July 20th, 6pm
Join fellow health workers at our organizing meeting as we brainstorm strategies for advocating for adequate income for our patients and discuss upcoming decent work issues impacting patient-care.
decentworkandhealth.org
ARTICLES
Canada's Political Elites Are Climate Criminals in the Pocket of Big Oil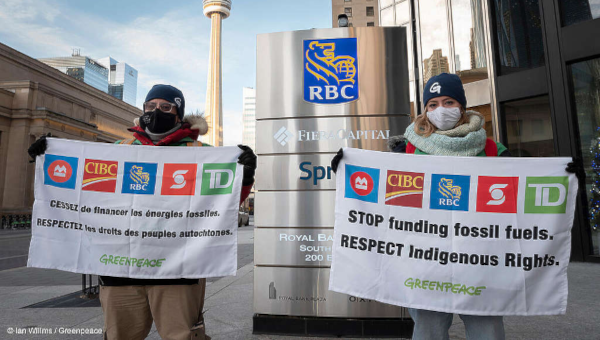 By John Clarke
With each mile of country that burns in wildfire, this unwavering support for the oil industry is looking more and more deranged. As wildfires spread across Canada, Justin Trudeau sought to showcase his commitment to responsible environmental stewardship. It is only to be expected that Trudeau would want to distance himself from his conservative rivals at both the federal and provincial level. Their crude efforts to downplay the significance of the wildfires, often bordering on outright climate denial, are not for him.
Source:
The Bullet No. 2847
Canada Must Take Action Following Israel's Assault on Jenin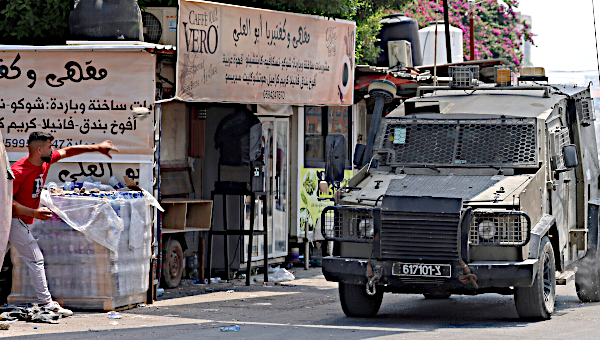 By Independent Jewish Voices
Israeli forces have "pulled out" of their recent incursion into the Jenin refugee camp in the West Bank, leaving at least 12 Palestinians dead, including 5 teenagers, as well as one Israeli soldier (possibly by friendly fire). In the process, they attacked the Jenin hospital, blocked ambulances from reaching the injured, ripped up roads, destroyed electricity and water infrastructure, and shot at journalists. Thousands of residents fled from their homes as a result, in what has been called the biggest Israeli incursion in the West Bank in 20 years.
Source:
The Bullet No. 2848
Nurses Rising Up To Demand Action to Fix Health Worker Crisis
By Canadian Federation of Nurses Unions
As the Council of the Federation meets this week in Winnipeg on the future of Canada's public healthcare systems, nurses are looking to the premiers for coordinated action to fix the crisis in nursing and complete the recovery of our ailing healthcare systems. Nurses from across the country shared what it's currently like working in healthcare. Their stories are showcased in a new CFNU campaign that brings nurses' experiences to the forefront of the health crisis conversation.
Source:
The Bullet No. 2849
Share: