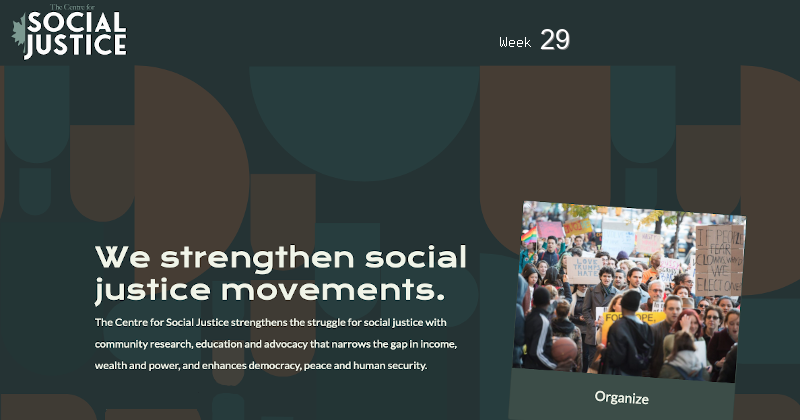 CALLS TO ACTION
Take Action for Forest Fire Workers
Wildfires are ravaging our forests, forcing communities to evacuate, and smoke is choking our cities. And yet the Ford government cut 67% of funding to wildfire management programs and refuses to pay forest fire workers a fair wage.
It's time for Premier Ford to stop gambling with our safety and support Ontario's forest fire workers.
Send a message to your MPP, the Premier and the Minister of Natural Resources and Forestry. If thousands of us take action, we can put pressure on the provincial government to hire more crews, pay fair wages and treat workers with respect.
opseu.org
EVENTS
Canada in the World /w Tyler Shipley
When: Every Wednesday, June 28 to August 30
Tyler Shipley will be offering a free, online course from June 28-August 30 (nine weeks) on Canada's colonial history and present, both at home and abroad, following the structure of his book
Canada in the World
.
All are welcome. Please message him (tyshipley@gmail.com) if you'd like to be added to the email list!
twitter.com
Land Alliance Rally
When: July 20th, 12pm
Where: Queen's Park Cres
Join the Land Alliance to show their strength, present their demands, and build public support for their struggle for control over their lives and their lands. We will rally to tell Ford to respect Indigenous rights and protect their sources of life on their Territories in the face of mining incursions.
freegrassy.net
Health Worker Organizing
When: July 20th, 6pm
Join fellow health workers at our organizing meeting as we brainstorm strategies for advocating for adequate income for our patients and discuss upcoming decent work issues impacting patient-care.
decentworkandhealth.org
CJTO Orientation
When: July 23rd, 12pm
Are you interested in getting involved with Climate Justice Toronto? Want to be a part of our fight for Indigenous sovereignty, climate justice, and a socialist future through our ongoing housing, labour, and transit campaigns?
Join us online for our next orientation on Sunday, July 23rd. (Zoom link will be available upon RSVPing above). Come hang out with other comrades and learn about CJTO, our history, and our ongoing campaign.
actionnetwork.org
Canadian Foreign Policy Hour with Yves Engler
When: Mondays at 6pm
Join author Yves Engler on Mondays for a weekly news roundup and interactive discussion about Canada's role abroad. This weekly session will delve into the latest developments on subjects ranging from military affairs and Canada's role in Ukraine to its contribution to Palestinian dispossession, and the exploitation of African resources. Join Yves for a critical take on Canada's foreign policy. Questions, comments, and criticisms are all welcome.
zoom.us
Action Against Poverty at Corner Commons
When; Every Tuesday, 5pm – 7pm
Where: Corner Commons (northwest corner of the Jane Finch Mall parking lot)

JFAAP is continuing to hold space for the Jane Finch community to support residents, expand their network, collectively respond to issues, and build on their campaign efforts. They're excited to build community with returning and new faces this season!

If you have any questions, comments, or would like to reach out about joining, you can contact them at – info@jfaap.com, or (416) 663-2733 ext. 307.
Cuba's Rebellion Day
When: July 26th, 6:30pm
Where: Steelworkers' Hall, 25 Cecil St
This year we applaud the resistance of the Cuban people against the genocidal economic, financial and trade blockade of Cuba by the U.S., and embrace the invaluable cultural works being created in the midst of the media war against the conquests of the Cuban revolution. We celebrate the internationalist solidarity works of Cuba guided by Marti's "Patria es Humanidad" ("Homeland is Humanity").
forumoncuba.com
Fascism, White Nationalism, and Xenophobia
When: Jul 27th, 7pm
Join us for Session 3 of the Fascism 101 8-part series. Session 3 will feature Ash-Lee Henderson, Steve Gardiner, and Greisa Martinez-Rosas, and moderator Malkia Devich Cyril to discuss the role of white nationalism and xenophobia in fascist ideology, historically and in the U.S. today. We'll also examine how white nationalism and xenophobia are leveraged in contemporary culture wars and policy fights to mobilize the base.
zoom.us
Run for Palestine
When: August 13th
Where: Budapest Park, 1575 Lake Shore Boulevard W
Our goal is to raise money for (CRA-approved) charities operating in Palestine and Palestinian refugee camps in the Middle East. Finally, we hope to promote an active and healthy lifestyle. Run for Palestine has raised over $500,000 for various projects in the West Bank, Gaza, and the camps in Beirut, Lebanon.
runforpalestine.com
|
Facebook event
|
eventbrite.ca
ARTICLES
Nanoplastics Are Entering Our Bodies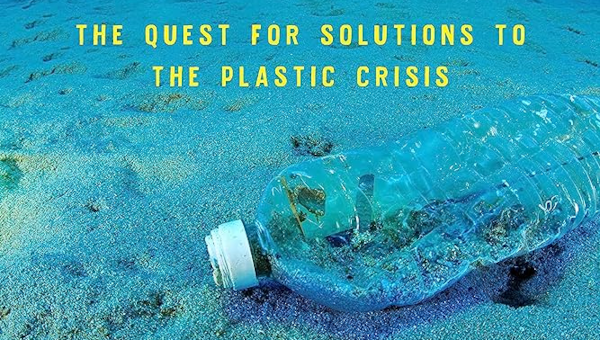 By Erica Cirino
The air is plasticized, and we are no better protected from it outdoors than indoors. Minuscule plastic fibers, fragments, foam, and films are shed from plastic stuff and are perpetually floating into and free-falling down on us from the atmosphere. Rain flushes micro- and nanoplastics out of the sky back to Earth. Plastic-filled snow is accumulating in urban areas like Bremen, Germany, and remote regions like the Arctic and Swiss Alps.
Source:
The Bullet No. 2850
Hollywood Executives Bring Industry to Halt Rather Than Pay Workers a Fair Wage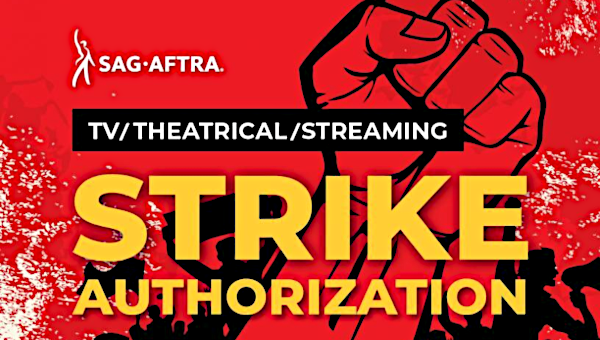 By Sonali Kolhatkar
Hollywood has come to a standstill this summer as actors join their writer colleagues on the picket line. The Screen Actors Guild – American Federation of Television and Radio Artists (SAG-AFTRA) announced that it would be on strike starting July 14, 2023, over negotiations breaking down with the Alliance of Motion Picture and Television Producers (AMPTP), which represents most of the major studios in the film and television industry. That same body failed to negotiate in good faith with the Writers Guild of America (WGA), which has been on strike since May 2, 2023. Together, writers and actors represent the majority of creative talent in the most influential film industry in the world.
Source:
The Bullet No. 2851
Share: