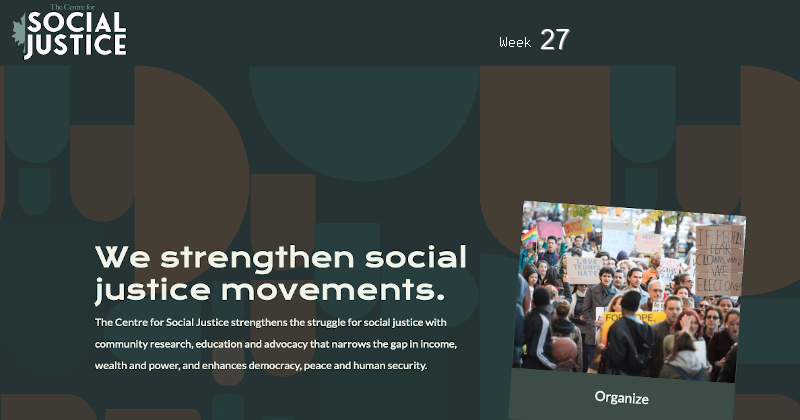 CALLS TO ACTION
Justice for Hassan
In a new Open Letter calling for an end to fifteen years of manifest injustice in the case of Canadian citizen Hassan Diab, over 130 members of the Canadian legal community – including law professors, retired judges, practicing and retired lawyers, and legal researchers from across the country – have called on Prime Minister Trudeau to deny the French government's second request that Dr. Diab be extradited to France.
Take action here:
iclmg.ca
EVENTS
Canada in the World /w Tyler Shipley
When: June 28 to August 30
Tyler Shipley will be offering a free, online course from June 28-August 30 (nine weeks) on Canada's colonial history and present, both at home and abroad, following the structure of his book
Canada in the World
.
All are welcome. Please message him (tyshipley@gmail.com) if you'd like to be added to the email list!
twitter.com
All About the TTC Fair Pass
When: July 6th, 1pm
Join TTCRiders for a webinar about the TTC low-income discount Fair Pass – learn about who is eligible and how to apply.
ttcriders.ca
Corner Commons Summer Kick-Off!
When; Thursday July 6th, 1pm – 7pm
Where: Corner Commons (northwest corner of the Jane Finch Mall parking lot)

Check out Corner Commons's launch party! Join for some free family friendly activities, food, music and fun! Open all summer long until October 1st.

Any questions — contact Ernestine at ernestinea@janefinchcentre.org or (416) 663-2733 ext. 307.
Solidarity BBQ for Long-Term Care Workers
When: July 8, 11am
Where: Chester Village, 3555 Danforth Ave
Workers from Chester Village Long-term Care (CUPE local 3224) are bargaining for fair wages, health benefits and paid sick days.
Care workers, including custodial staff, nurses and personal support workers, who are predominantly immigrant and racialized women, were some of the most impacted by the pandemic and continue to work in precarious conditions.
decentworkandhealth.org
[Newmarket] Support CUPE 905
When: July 8th, 12pm
Where: Newmarket Public Library, 438 Park Ave.

Library workers have been bargaining for months and months and haven't been able to get an agreement but are headed back to the bargaining table on July 12. If you're able, please join CUPE members this Saturday and show your support. A petition will also be available for people to sign.
Film screening: No Visible Trauma
When: Saturday, July 8th, 7pm (Doors open 6:30)
Where: Hot Docs Ted Rogers Cinema, 506 Bloor St W
In the midst of a global uprising against police violence and systemic racism, "No Visible Trauma" is a searing investigation of the deeply troubled Calgary Police Service, which shot and killed more people than the New York or Chicago police departments in 2018. From the kidnapping and beating of a young African immigrant, to the fatal shooting of an unarmed man during a "wellness check," the film exposes police brutality and a justice system that refuses to hold officers accountable.
hotdocs.ca
No to NATO! No to War!
When: Sunday, July 9: 1pm
Where: Across from the US Consulate, 360 University Ave
Rally against NATO leaders' summit taking place in Lithuania.
Divert military spending to SOCIAL spending!! #notonato #canadaoutofnato #peacenow
Twitter poster
Canadian Foreign Policy Hour with Yves Engler
When: Mondays at 6pm
Join author Yves Engler on Mondays for a weekly news roundup and interactive discussion about Canada's role abroad. This weekly session will delve into the latest developments on subjects ranging from military affairs and Canada's role in Ukraine to its contribution to Palestinian dispossession, and the exploitation of African resources. Join Yves for a critical take on Canada's foreign policy. Questions, comments, and criticisms are all welcome.
zoom.us
Heatpump Webinar
When; July 11th, 7pm
Experts will address the advantages of heat pumps – for cooling as well as heating – for our climate and our wallets.
We will also be joined by former Toronto City Councilor Mike Layton, who will talk about his family's green home retrofit, including heat pump installation.
eventbrite.ca
Say NO to the Portlands Gas Plant Expansion
When: July 12th, 7pm
Where: Ralph Thornton Community Centre, 765 Queen St E
The Ford Government and Ontario Power Generation plan to increase the generating capacity of the Portlands gas plant in South Riverdale, allowing them to ramp up the burning of polluting gas on the hottest, smoggiest summer days. To their credit, Toronto City Council has said no again and again.
While the much of the world phases out dirty fossil fuels, what can the residents of Toronto do to stop this climate betrayal?
eventbrite.ca
No Condos at Dundas and Sherbourne
When: July 18th, 11am
Where: Toronto City Hall, Queen and Bay
230Fightback is challenging KingSett Capital and its plans to build a luxury tower at Dundas and Sherbourne. Social housing is desperately needed at that location, and we are demanding that it be built there.
230fightback.com
|
Twitter poster
Run for Palestine
When: August 13th
Where: Budapest Park, 1575 Lake Shore Boulevard W
Our goal is to raise money for (CRA-approved) charities operating in Palestine and Palestinian refugee camps in the Middle East. Finally, we hope to promote an active and healthy lifestyle. Run for Palestine has raised over $500,000 for various projects in the West Bank, Gaza, and the camps in Beirut, Lebanon.
runforpalestine.com
|
Facebook event
|
eventbrite.ca
ARTICLES
We Must Raise Popular Consciousness on Palestinian Resistance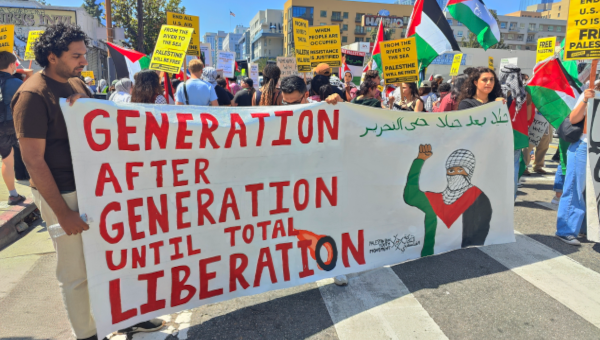 By Palestinian Youth Movement
This year marks 75 years of Nakba – 75 years since the violent expulsion of up to one million Palestinians from their homeland by Zionist militias for the creation of the state of Israel – a by-product of a broader imperial project that attempts to oppose Arab Unity and to create an imperial outpost in the region. To date, the loss and defeat of the Nakba has framed and defined Palestinian history. However, historical and contemporary Palestinian resistance is part of a legacy of ongoing struggle that predates this.
Source:
The Bullet No. 2845
Human Rights and Housing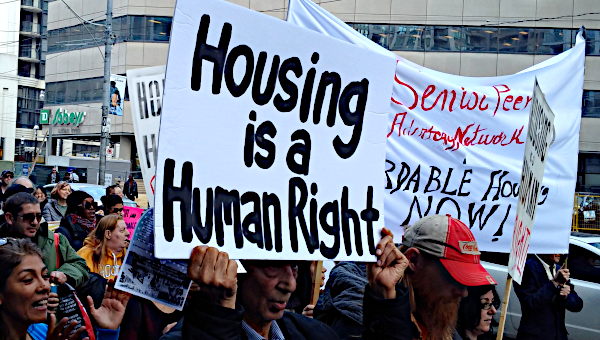 By Peter Eglin
"Shelter and housing can and should be a basic human right," said Pastor Mark, invoking also John Lennon's 'Imagine' to move his audience to continue the drive by the non-profit sector to provide affordable and supportive housing for those in need. We were gathered at St. Peter's Evangelical Lutheran Church in downtown Kitchener, Ontario, to mark the official 'ground-breaking' of partner Christian charity Indwell's 41-unit supportive housing project. The mood was celebratory, if also reflective, loving, and committed, in the best Christian tradition. I grew up in that tradition. It moved me too.
Source:
The Bullet No. 2846
Share: