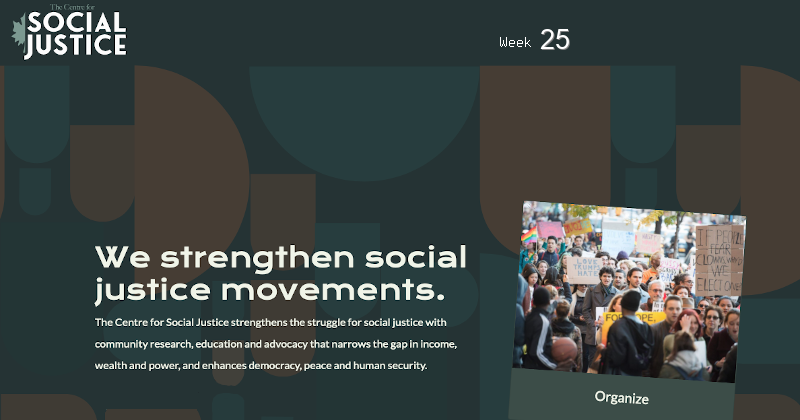 CALLS TO ACTION
Protect your right to public healthcare
Every single one of us is at risk of losing our right to quality public healthcare.
Our public health system is under threat of privatization – which is often touted by politicians as a solution to the current healthcare crisis but will actually make it much worse.
Privatization puts an increased strain on frontline workers and struggling hospitals. It creates a system where the wealthy can afford to quickly skip the line, while everyone else is forced to wait – even longer than we currently do.
action.healthcoalition.ca
EVENTS
Making Peace with Russia
When: June 19th to July 4th
Where: various locations
Tickets: $10, Students/seniors $5
Making Peace with Russia: One Handshake at a Time. Dimitri is reporting back! This is his official Hamilton stop.
In April 2023, Dimitri embarked on a self-financed trip to Russia where he lectured to students, presented at a think tank, gave interviews, met officials and peace activists, appeared on Russian media, wrote articles, and tweeted daily about what he saw and heard.
Now you can hear about Dimitri's citizen diplomacy in person or online.
Tour information
.
Fight RENOVICTIONS
When: June 22nd, 1:30pm
Where: meet at the Tim Hortons at 815 Caledonia Rd

Michael Klein of Family Properties is trying to evict people and their families from their homes. Tenants have received eviction notices so that their landlord can renovate their units.

This is what landlords do to push out long-term tenants and jack up the rent when new people move in. Reply to fieldto@acorncanada.org if you can make it!
Better Toronto Now
When: June 22nd, 6pm
Where: Corner Commons, Jane Finch Mall
Neighbourhood Organizing in the Most Unequal City in Canada.
Out of 140 neighbourhoods according to the City of Toronto, the lowest equity score of 21.38 is that of the Black Creek neighbourhood, while the second lowest score of 24.39 is of the Glenfield –Jane Heights area, both of which are located within Jane Finch.
Join us in this important conversation about the organizing on the ground in the Jane Finch Community as well as the challenges ahead.
instagram.com
Rent Strike Solidarity Canvass
When: June 22nd, 6:30pm
Where: Weston Road and Lawrence Ave W (exact location sent upon RSVP)
Join CJTO as we canvass with the YSW TU on June 22nd at 6:30PM, to support their rent strike. We will go door-knocking to build up support amongst tenants in buildings on rent strike. All canvassers will receive training at the start.
actionnetwork.org
Queen Street East Bookstore Crawl
When: June 24th, 10am to 6pm
Have you ever wanted to go on a good bookstore crawl in Toronto, but realized there aren't too many places within a close enough distance to do it? Queen Street East is rich with bookstores, all within a good distance between them that you can visit each in a day! Just hop on the 501 streetcar to go to your next stop, whether you start from Queen Station or just steps away from Book City Beaches. Maybe we can't tell you exactly what your next favourite book will be – but we can definitely tell you that you'll find it on Queen Street East!
– Ben McNally Books – 108 Queen St E, 10AM – 5PM
– Queen Books – 914 Queen St. E, 10AM – 6PM
– Dundurn Press Bookshop – 1382 Queen St. E, 12PM – 6PM
– Book City (Beaches) – 1950 Queen St. E, 10AM – 6PM
eventbrite.com
Public Library Info Picket
When: June 24th, 1pm
Where: Newmarket Public Library, 438 Park Ave
Join CUPE 905 on-site at Newmarket Public Library to hand out leaflets and talk to members of the community. Library workers have been bargaining for months and months and haven't been able to get an agreement. A petition will also be available for people to sign if they'd like to show their support.
cupe905.com
Pride March
When: June 25th, 1pm
Where: Grange Park
Queer/trans allies/accomplices who want a radical Pride that supports all of our struggles are invited to come out on June 25th.
noprideinpolicing.ca
Canadian Foreign Policy Hour with Yves Engler
When: Mondays at 6pm
Join author Yves Engler on Mondays for a weekly news roundup and interactive discussion about Canada's role abroad. This weekly session will delve into the latest developments on subjects ranging from military affairs and Canada's role in Ukraine to its contribution to Palestinian dispossession, and the exploitation of African resources. Join Yves for a critical take on Canada's foreign policy. Questions, comments, and criticisms are all welcome.
zoom.us
Canada in the World /w Tyler Shipley
When: June 28 to August 30
Tyler Shipley will be offering a free, online course from June 28-August 30 (nine weeks) on Canada's colonial history and present, both at home and abroad, following the structure of his book
Canada in the World
.
All are welcome. Please message him (tyshipley@gmail.com) if you'd like to be added to the email list!
twitter.com
ARTICLES
Say "No" to a Second Extradition for Hassan Diab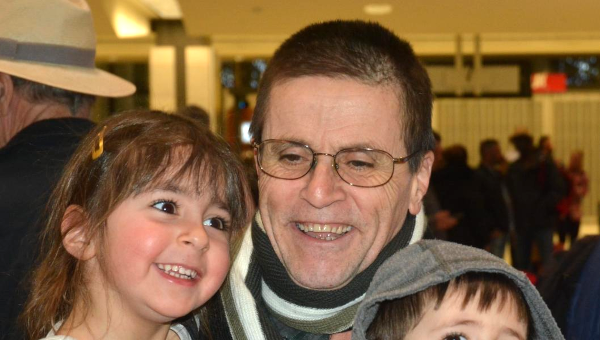 The following letter has been delivered to Prime Minister Trudeau. Signed by 116 academics, lawyers, faith leaders, journalists and activists, and 24 organizations, the letter was written by Michelle Weinroth, and supported by Just Peace Advocates.
Source:
The Bullet No. 2839
The Electoral Collapse of SYRIZA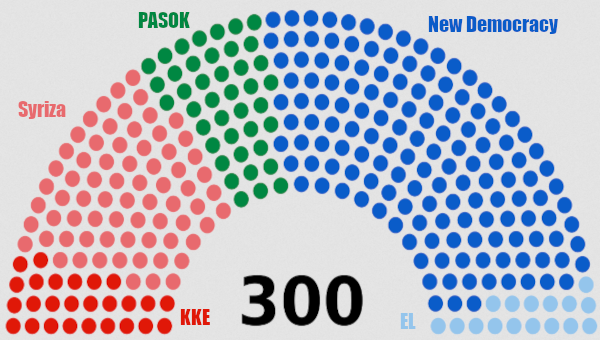 By Sakis Gekas and John Simoulidis
The meteoric rise of SYRIZA in Greece in 2012 and the resounding double victory of 2015 (one in January and the second in September, after the great compromise of July 2015) seems to have ended with the crushing defeat in the May 21 elections. The collapse was emphatic, with all the groups and regions where the Left – PASOK in the past, and SYRIZA in 2015 and 2019 – used to have a decisive advantage lost: Crete, the young (17-25 years-old), and Athens working-class districts. SYRIZA suffered the most from the proportional representation system they introduced in 2016, clearly not anticipating the ever-likely possibility that the conservative party New Democracy and Prime Minister Kyriakos Mitsotakis would maintain the lead in government, which they first won in July 2019 with 39.8% of the vote (compared to a marginally higher 40.8% of the vote in this election).
Source:
The Bullet No. 2840
Share: