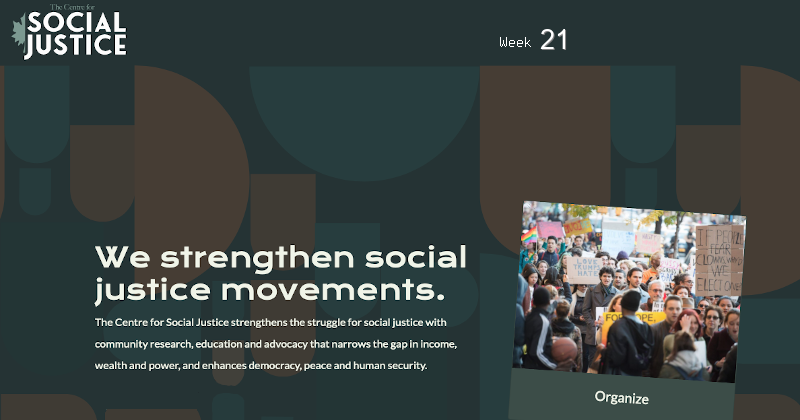 CALLS TO ACTION
Healthcare referendum
The Ontario Health Coalition is organizing a province-wide referendum to stop privatization of our hospital services. In-person voting will take place on Friday May 26th and Saturday May 27th at locations across the GTA. Online voting is also open until May 27th.
On May 8th, the Ford government passed Bill 60, which will take thousands of surgeries and diagnostic tests out of our local public hospitals and privatize them to for-profit hospitals and clinics. The government has no mandate for these changes. In the lead-up to the provincial election campaign last year, the Ford government claimed that the use or function of private hospitals and independent health facilities in Ontario was not being expanded or changed. Once re-elected, the government moved quickly to expand private, for-profit clinics.
On May 26 and 27, please vote in the referendum to stop privatization of our hospital services – see
publichospitalvote.ca
for polling locations or to vote online.
EVENTS
MayWorks 2023
When: All of May, 2023
Throughout May, we offer 24 free events with 29 participating artists across the Greater Toronto and Hamilton Area and online. Whether through zine, installation, film, performance or dialogue – the festival presents the realities of contemporary labour.
This year's artists critically investigate various forms of work from arms manufacturing to flower arranging. Their artworks, informed by personal histories of social activism and research, recognize workers as agents of social transformation.
mayworks.ca
|
Closing Ceremony
(May 27th)
Canadian Foreign Policy Hour with Yves Engler
When: Mondays at 6pm
Join author Yves Engler on Mondays for a weekly news roundup and interactive discussion about Canada's role abroad. This weekly session will delve into the latest developments on subjects ranging from military affairs and Canada's role in Ukraine to its contribution to Palestinian dispossession, and the exploitation of African resources. Join Yves for a critical take on Canada's foreign policy. Questions, comments, and criticisms are all welcome.
zoom.us
What Do Canadians Really Think About Climate Change?
When: May 25th, 12pm
Join leading climate change communications experts Cara Pike, Chris Hatch, and Dr. Valériane Champagne St-Arnaud in peeling back the layers of Canadian public opinion on climate and energy, and gain new insights you can use right away.
This 75-minute webinar features findings from Re.Climate's annual report "What Do Canadians Really Think About Climate Change?" which summarizes and translates major public and private surveys published between 2022 and early 2023, and includes key trends, recommendations for communicators, and a discussion on communicating climate and energy in Canada today.
Hosted by Re.Climate |
zoom.us
Stop the privatization of our public hospitals
When: May 26 and 27
The main voting days are on Friday, May 26th and Saturday, May 27th.
Can you please help by staffing a voting station for a few hours?
docs.google.com
See
publichospitalvote.ca
for polling locations or to vote online.
Film screening: A Queer's Guide To Spiritual Living
When: Friday May 26th, 4:15pm
Where: TIFF Bell Lightbox 2, 350 King Street W
Tickets: $12.75; $15
"A Queer's Guide to Spiritual Living" celebrates the many surprising intersections of faith and queerness in the lives of four queer folks from various religious contexts. Through journal entries, poetry, and conversations with friends, this enlightening documentary provides a glimpse into how Summeiya, the genderfluid founder of Queer Muslim Network Toronto; Juliana, a bisexual teacher and former Baptist Christian; Vaibhav, a gay Hindu dancer; and Ari, a trans Coptic Orthodox drag artist, navigate their queer and spiritual journeys.
insideout.ca
Word on the Street
When: May 27 and 28th
Where: Queen's Park Crescent East
Celebrate the stories that connect us at Canada's largest free outdoor book and magazine festival! Voted one of Toronto's best local events.
eventbrite.ca
Honouring the Life and Work of Aziz Choudry
When: May 30th, 9am to 4:30pm
Where: York University
Join us this spring to honour the life and work of our dear comrade Dr. Aziz Choudry.
This one-day event is meant to bring together activists and scholars to reflect on some of Aziz's many contributions inside and outside of academia, and to consider how we might continue his work.
PDF form
How to Break-up with Fossil Fuel Industry
When: Wednesday, May 31st, 7pm (Virtual doors open at 6:50)
Tickets: $10 minimum donation, per person (receive tax receipt)
Do you ever wonder how we are going to reach our climate goals? You're not alone.
Don't miss out on this opportunity to be inspired, answer your questions and learn more about how we can advance the clean energy transition in Canada. Join us for a one-night only event!
"It's not me, it's you: How to break up with the fossil fuel industry" will be an entertaining evening filled with thought-provoking conversations from leaders, and change-makers who are steering Canada toward a climate-viable future.
environmentaldefence.ca
Our Pride, Our Protest, Our Demands
When: Thursday, June 1st, 11:30am
Where: Nathan Phillips Square

Join this powerful event honouring the origins of Pride as protest and confronting the City's active support for police violence and systemic injustices, which demonstrate their disregard for human lives. Together, we demand the defunding and abolishing of the police.

This is not a moment for empty gestures or performative actions. We gather to reclaim Pride as a space for resistance and rebellion. On June 1, as the City of Toronto raises the Pride flag and officially declares "Pride Month," let's make a resounding statement. This event belongs to us – especially the communities most impacted by police violence and oppression.

Please note the following additional information: The City will be raising the Progress Flag at the City Hall podium roof at 12:30 p.m. on June 1st. We encourage everyone to arrive at Nathan Phillips Square by 11:30 am as we gather to return Pride to protest, uniting in our collective struggle. Help us spread the word and mark your calendars.
ARTICLES
Europe's Hospitals on Strike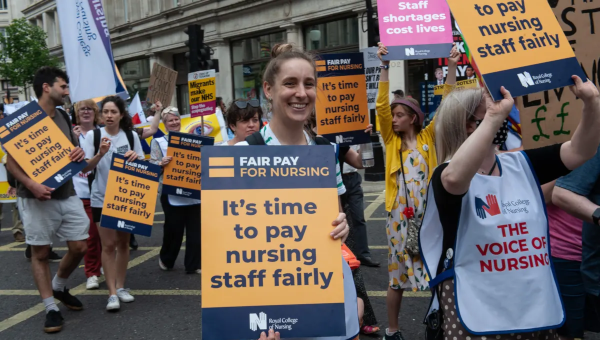 By Fabian Hattendorfer, Benjamin Herr and Mathias Krams
In recent years, an increasingly broad and well-networked hospital movement in Germany has dispelled the myth that hospital strikes are impossible. This labour struggle was set in motion by the introduction of a new form of hospital financing. The so-called case-by-case flat rate system (in which hospitals receive fixed amounts for diagnoses rather than, as previously, for hospital stays – Fallpauschalensystem) led to immense pressure to cut costs in public hospitals. Hospital staff felt these cuts first: in 2012, Germany had the worst staffing ratio of trained nurses in Europe. At the same time, the average length of stays fell by half.
Source:
The Bullet No. 2827
The Ford Government Strategy of Neglect, Tear Down and Take Away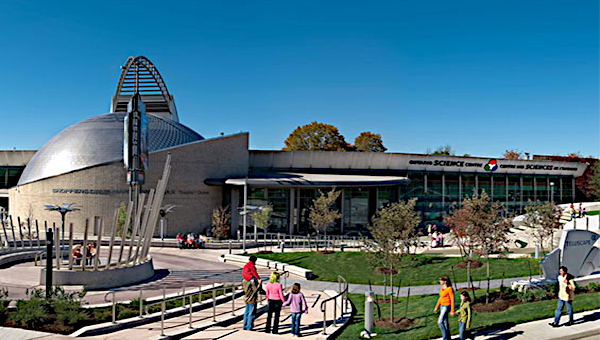 By William Paul
Back in 2011 Doug Ford wanted a Ferris wheel. That was when he was a Toronto councillor and closest advisor to his brother, Mayor Rob Ford. Councillor Ford wanted Toronto to seize control of the port lands development from Waterfront Toronto, put up his Ferris wheel, build a monorail to run along the lakefront through hotels, backstopped by a 1.6 million square foot mega-mall – a shopper's (and developers') dream. It didn't happen. It must have been bugging him ever since. Now it's his provincial government that's going to seize control, and hand over a huge portion of Ontario Place to private developers.
Source:
The Bullet No. 2828
Global Trade in Renewable Energy Assets Soars
By Dexter Whitfield
Secondary market transactions are a common feature of Public Private Partnerships and are now a core element of the renewable energy sector as detailed in
Challenging the Rise of Corporate Power in Renewable Energy
. A secondary market transaction includes the sale/acquisition of renewable energy assets at different stages ranging from the sale of rights, with or without a Power Purchase Agreement, to those in construction or operational projects.
Source:
The Bullet No. 2829
Communal Socialism in Venezuela w/ Chris Gilbert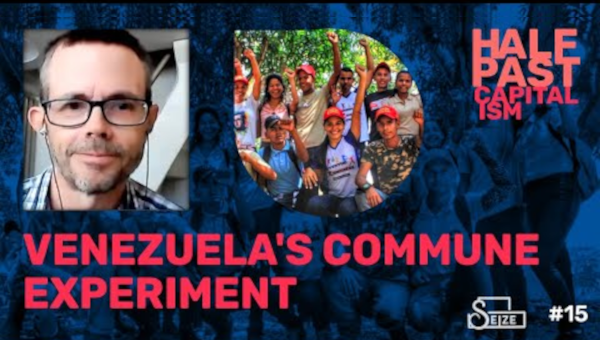 Venezuelan communes – where productive activities are controlled by a range of community assemblies – are fascinating examples of socialist forces experimenting with the creation of new social forms. Venezuela's communes are an attempt to address some of the shortcomings of cooperatives and state-owned socialist factories by addressing not just economic production but other social relationships like parenting and gender relations at the grassroots level.
Source:
LeftStreamed
Share: